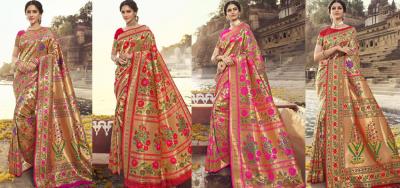 With the arrival of the summer season, we are all set for saree shopping for the upcoming occasions. This is the right time of the year when party and family function season begins. Amidst all those parties and functions, Indian designers develop exclusive saree designs to charm their viewers and elevate their style quotient.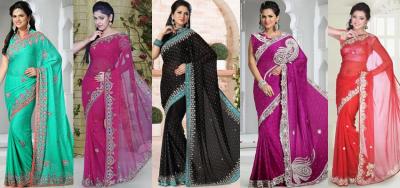 29/06/2020| Posted in
Sarees
| 2071
Indian sarees have an evergreen charm and elegance which is unbeatable. No other attire can match the elegance and look that Indian Saree gives. It is something that will never go out of fashion. An Indian woman wearing saree always looks beautiful and graceful in a saree. Every season, there are new trends coming up and some go away however, there are certain handwork sarees that will never fade in the world of Indian fashion.